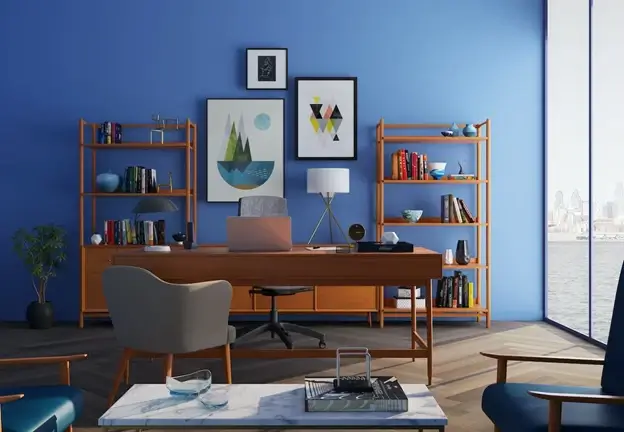 The entrepreneurial journey is a winding path, often leading to unexpected destinations. For many, the growth of their business necessitates a move from the corner of their living room into a larger space. This article provides a comprehensive guide on upsizing your home to accommodate your growing business, ensuring a seamless transition while maintaining productivity.
Outlining Your Home-Based Business Needs
Before embarking on your home-buying journey, it's crucial to outline what your new home must have to successfully run your business. Consider factors such as workspace size, accessibility for clients or deliveries, and the necessary tech infrastructure like high-speed internet. It may also be worth considering proximity to resources pertinent to your business, such as suppliers or a potential workforce.
Shopping for a Mortgage
With a clear understanding of your needs, the next step involves securing financing. Shopping for a mortgage can be daunting, especially when trying to factor in the additional demands of running a business from your new home. Work with Mortgages By Noone who can guide you through the process, ensuring you secure a loan that caters to both your personal and business needs.
Forming an LLC to Protect Your Assets
As your business grows, so does the risk associated with potential liabilities. To protect your personal assets, consider forming a limited liability company (LLC). An LLC ensures a legal distinction between your personal and business assets, shielding your personal wealth from potential business debts or lawsuits.
Keeping Your Business Running While Moving
Moving houses while maintaining business operations can be challenging. Plan your move meticulously to minimize downtime, perhaps by scheduling the move over a weekend or during a slow period. Additionally, consider outsourcing certain business functions temporarily or using coworking spaces during the transition.
Decoding Zoning Laws
Ensure you're on the right side of the law by reviewing local zoning laws before making a move. Some residential areas have regulations against certain types of businesses operating from home. A quick consultation with a local real estate attorney will keep you informed and help avoid any future legal complications.
Ensuring Privacy for Your Business
A home-based business often blurs the line between personal and professional life. Therefore, it's essential to incorporate elements of privacy into your home-business setup. This might include designated workspaces, private meeting rooms, soundproofing, or separate entrances for business use.
Hosting Clients at Your Home Office
Maintaining professionalism is key when receiving clients at your home office. Ensure your workspace is clean, organized, and devoid of personal distractions. The goal is to create an environment that reflects your brand and instills confidence in your clients.
Fostering Neighborhood Harmony
Running a business from home can sometimes impact your neighbors. Keep an open line of communication about your business activities to foster a harmonious relationship. This could help prevent potential issues such as noise complaints or parking disputes.
Advancing Your Business Skills with a Degree
In an ever-evolving marketplace, enhancing your skills set through further education is crucial. Pursuing a business degree could be a strategic move. It not only equips you with advanced knowledge in key areas like management, finance, and marketing but also provides opportunities for networking and gaining real-world insights from experienced professionals in the field. This could help you navigate the complexities of business growth more effectively, driving your venture towards success. Whether it's a bachelor's, master's, or even a short-term business course, this could be the catalyst that propels your business to new heights.
Upsizing your home to accommodate your growing business is a significant step in your entrepreneurial journey. With careful planning, a business degree, and strategic decision-making, this transition can provide the platform your business needs to reach new heights.