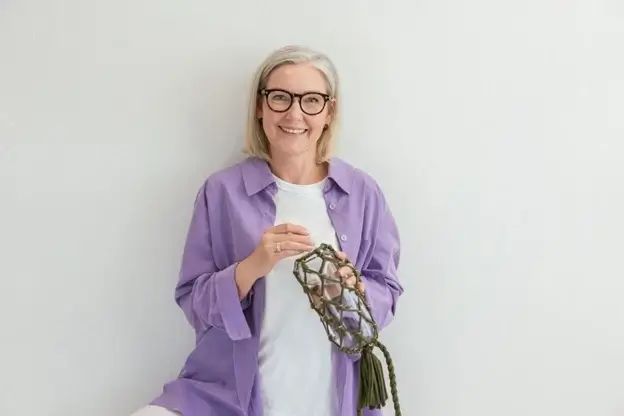 Moving can be a stressful and overwhelming experience, but when you're moving to a new home after retirement, it can also be an exciting new chapter in your life. However, settling into a new home can be a challenging task, especially when you're feeling emotionally or physically drained. In this post, shared below courtesy of Mortgages of Noone, we share tips on how to settle into your new home quickly and happily after a post-retirement move.
Setting up Your Bedroom First
Your bedroom is your sanctuary and the place where you will spend most of your time during the first days in your new home. So, make sure you set it up first before unpacking other parts of your house. Plump up pillows, change bedding, and add a throw blanket to make your bedroom cozy and inviting.
New Bedding for a Fresh Look
Breathing new life into your bedroom with new bedding is an easy way to refresh your space and make it feel cozy and inviting. A high-quality bedding set can make all the difference in how comfortable and relaxed you feel in your bedroom. If you're looking to elevate your bedding to the next level, you might want to consider a custom duvet cover. When considering a custom duvet cover, choose a design that truly reflects your personal style and preferences. With a custom duvet cover, you can transform your bedroom into a sanctuary that you'll love spending time in.
Personalizing Your New Home
It's crucial to personalize your new home with your favorite items that give you comfort and joy. Whether you want to surround yourself with your favorite art, a comfy chair, or cozy cushions, make sure you add a personal touch to your new home. This will help your new space to feel more welcoming and familiar.
Revitalizing Your Kitchen with an Under-Cabinet Range Hood
The kitchen is the heart of the home, and it's where you'll be spending a lot of time. Freshening up your kitchen can go a long way in helping you feel settled and organized. Consider adding an under-cabinet range hood to keep your home's air cleaner. Place a few of your favorite items on your kitchen countertops to make them feel like home.
Enlisting Help for Unpacking
Unpacking can be an overwhelming task, so don't hesitate to ask for help. Invite friends, family, or even professional movers to assist you in getting everything unpacked and organized. Not only can extra hands make the job go by quicker, but it can also be a great way to bond with loved ones after your move.
Getting To Know Your Neighbors
Meeting and getting to know your neighbors can go a long way in making you feel comfortable and at home. Take a walk around the neighborhood and introduce yourself to everyone you see. You can also participate in community events or join community groups to meet people with similar interests.
Participating in Community Groups
Joining community groups is a wonderful way to get involved with your new community and meet new people. Whether you're interested in volunteering for a local charity, joining a sports team, or attending a neighborhood book club, there are plenty of opportunities to engage with individuals who share similar interests. Community groups provide a sense of belonging and can help newcomers feel more acclimated to their surroundings.
Exploring Your Surroundings
Explore your new community by taking walks and discovering local shops, restaurants, and parks. Attend local events and festivals and meet new people. You may uncover hidden gems and unique spots that are off the beaten path. This will help you feel more at home and gain a deeper understanding of the culture and history of the area.
Moving to a new home after retirement can be made smoother and more enjoyable with these tips: personalize your space, prioritize your bedroom, and revitalize your kitchen. Meet your neighbors, explore your surroundings, and take your time to enjoy this new chapter in your life. Most of all, take your time to enjoy this new chapter in your life and make it your own.
If you're having trouble finding a mortgage, let Mortgages of Noone make this process easier. Have any questions? Please call 952-445-9600.