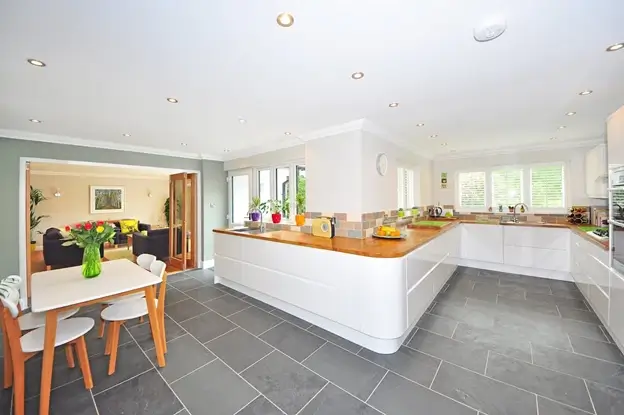 According to The Motley Fool, the average American spends $3,018 per year on home maintenance and repair. Home warranties are one way that homeowners can reduce this annual expense. Today, Mortgages By Noone presents you with all the information and resources you need to make an informed decision.
What Is a Home Warranty, and Why Should You Get One?
Business Insider explains that a home warranty is a service contract that covers the cost of repairing or replacing major systems and appliances in your home. A home warranty can protect you from large, unexpected expenses caused by an appliance or major system breaking down due to normal wear and tear. Additionally, having a home warranty plan can speed up the time it takes to get repairs or replacements and save you the time it takes to search for a trustworthy local contractor.
How Do You Choose a Home Warranty?
First, decide how much coverage you need. If you have older systems and appliances that no longer have warranty coverage from the manufacturer, then you probably need more coverage than if most of your appliances are new.
Second, for finding warranty companies, research the reputation of local warranty companies by reading customer reviews and talking to your local realtor. Once you have a list of reputable companies, ask them for a price quote. Make sure you read the fine print on the contract and understand what the warranty covers before you sign the contract.
What Does a Home Warranty Cover?
Home warranties usually cover major appliances, such as your stove, dishwasher and garbage disposal. Some plans provide optional coverage for microwaves, refrigerators, washers and dryers and pool and spa equipment. Coverage for refrigerators often doesn't cover the ice maker.
Home warranties also usually cover major systems, such as the air conditioning, furnace, electrical and plumbing. You may need to pay extra if you want coverage for your ductwork. However, any pre-existing conditions are usually not covered. Additionally, if your home's systems aren't up to code, your warranty probably won't cover them.
Most warranties do not cover cosmetic damage. If you scratch up your stovetop or ding the refrigerator door, your warranty probably won't pay to fix it.
Where Can You Buy a Home Warranty?
Most people purchase their home warranty when they buy their home. Often realtors have relationships with local companies. You can also purchase warranties directly from a home warranty company in your area.
How Do I Decide if a Home Warranty Is Worth It?
Consider the condition of your home's systems and appliances. Warranties do not cover pre-existing wear and tear or cosmetic damage. Calculate what it would cost you to replace or repair the various systems and appliances in your home. Compare the cost to the cost of the warranty you are considering.
How Do You Keep Your Warranty Documents Organized?
It is important to make sure you can easily access your home warranty documents when you need to make a claim. Asking the warranty company for digital copies or scanning your paper copies is one of the easiest ways to organize your documents. If you want to convert a large PDF into several smaller files, use a PDF splitter to help you split a PDF into smaller, more manageable files (here's an option). You can then rename the desired file and share it with others.
It can be extremely difficult to budget for costly breakdowns to your major home systems or appliance