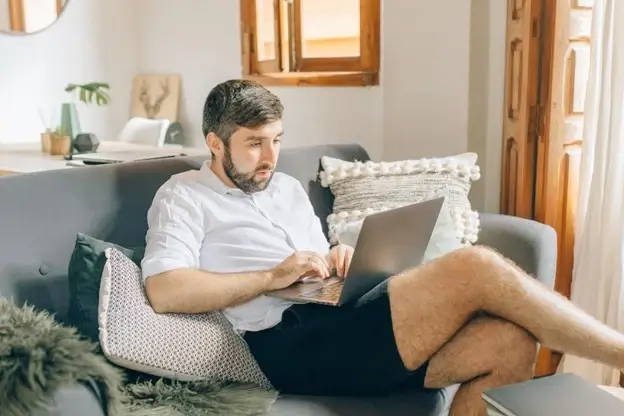 6 Tips for Successfully Starting a Home-Based Business When You Need to Move
If you want to launch a home-based business, but your home cannot accommodate both living and working, it might be time to make a move. But starting a company and moving house simultaneously can be an intimidating prospect. In this article, Mortgages by Noone give you five tips for successfully navigating the process.
1. Get Protection for Your Business
If you're not already operating as an LLC or limited liability company, then now is the time to do so. An LLC will protect your personal assets from being seized if your business is sued. It's relatively simple and inexpensive to set up an LLC, and it's worth doing if you want to safeguard your home and savings.
2. Secure a Quick and Profitable Home Sale
If you own your current home, you'll need to sell it before you can move into your new one. The key to selling quickly and profitably is pricing your home correctly from the start.
Once you have a fair price set, market your home aggressively online and offline to attract buyers. High-quality photos and videos of your property can do wonders for your listing. And don't forget to stage it! Home staging can make all the difference in how quickly your home sells.
3. Find a New Home
You need to find a place that provides you with the space, privacy, and resources needed so your business is successful. You'll need to consider the size of the property and its location. Is it close enough to where your customers are? Are there necessary amenities nearby like restaurants, shops, and banks? Can you accommodate any workflow increases or expansions in the future? Once you've narrowed down your search based on your needs, work with a well-rated local real estate agent.
At this point, you'll also need to get preapproved for a home loan. Mortgages by Noone can help you identify if you qualify for any programs and ensure that you get the best possible rate for your circumstances.
4. Keep Your Business Running as You Move
Just because you're moving doesn't mean you have to put your business plans on hold. In fact, starting a new business venture can actually be an excellent way to meet people in your new neighborhood and establish yourself as a go-to expert in your field.
If possible, start working on your business plans well in advance of moving day so that you can hit the ground running when you settle into your new digs. Also, be sure to update your website and social media profiles with your new contact information so that customers can easily find you at your new location.
And if you have been considering going back to school for a business or IT-related degree, pursue your options online. There are many accredited universities that now offer programs like these entirely online, which means that you can take classes during the move and around work obligations. Check this out for more info about programs and how to get started.
5. Set Up Your Home-Based Business to Thrive
Finally, your home business will only be as successful as you position it to be. After you've found your home and moved your belongings in, take time to assess what your company needs to flourish.
One thing's for sure: you'll need a workspace that fosters inspiration and productivity—working with your laptop on the TV tray isn't a long-term solution! Here are a few quick tips for designing a home office that motivates you to knock out your business tasks every day:
●      Choose a room (or area) of the home that's free of distractions.
●      Invest in an ergonomic chair and desk that will keep you comfortable and healthy.
●      Paint your office's walls a calming color that helps you concentrate.
●      Set up your primary workstation in a spot that gets natural light.
You'll also want to find tech tools that help you work as efficiently as possible. These days, there's no shortage of apps and programs designed specifically for work-from-home entrepreneurs and professionals. Whether you need to handle accounting, marketing, or client relations, you can easily find tools for the job with a quick online search.
6. Establish Successful Marketing Practices
Taking the time to advertise your services in the right places and make sure that people are aware of your business is essential for getting customers and increasing sales. You should carefully consider what methods will work best for you. Options may include networking with potential customers or other businesses, creating a stellar website, advertising on social media or even taking out ads in local newspapers.
Infographics enable business owners to easily highlight important topics and facts related to their industry or company while providing aesthetically pleasing visuals that capture viewers' attention and maximize interaction. If you're wondering how to design an infographic, find a free online tool that allows you to choose a template and then modify it by adding any images, text, and icons you require.
Stay Organized for a Successful Move
Starting a home-based business can be challenging enough without having to deal with the added stress of moving house. But if your current home isn't cut out for living and working, your next step could be to get a new one. By preparing for your business, finding a new home, and following the other tips here, you can successfully navigate the moving process while keeping your startup running smoothly during the transition period.