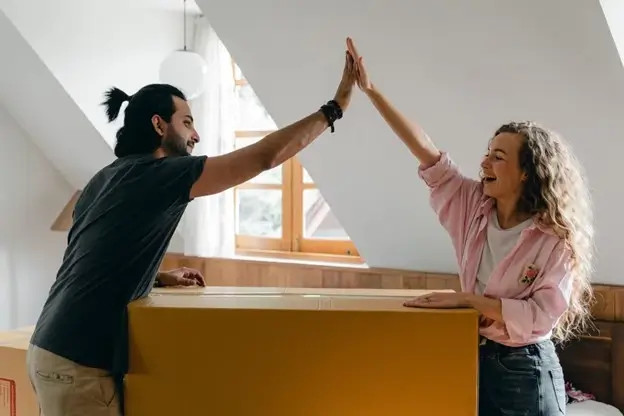 3 Important Things to Consider When Moving Somewhere New
One of the hardest parts about moving to a new city is finding the perfect new home to live in. Even if you're familiar with the area, it can be tough to imagine your daily life if you've never lived there before. Whether you're intent on buying or renting, there are a few important things to consider as you explore your housing options. Here's some guidance that can make your decision a little easier, courtesy of Mortgages By Noone.
What Kind of Home Would Suit You Best?
First, you need to decide whether you're looking to rent or buy a home. Renting may be a better option if you're new to the area and you're not sure how long you're going to stay. Real Simple explains that it's important to consider your lifestyle when making this decision. For many, the flexibility and freedom afforded by renting are enough to make up for the monthly cost.
You also have to consider your financial situation when deciding whether to rent or buy. Lenders will calculate your debt-to-income ratio to determine how much you can afford for a monthly mortgage. If you already have a lot of high-interest debt, it may be best to rent for a while until you can pay it off. You can calculate your debt-to-income ratio by dividing your existing monthly debt payments from your total gross monthly income.
Once you know whether you're looking to rent or buy, you must decide what kind of home you're looking for. Do you want to live in an apartment, condo, townhouse, or single-family detached home in the suburbs? There are pros and cons to each option, so consider what will work best for you and your family.
Proximity to the Things You Love
Next, consider where in the city you would like to live. Make sure you're close to the things that matter to you instead of relying solely on the opinions of others. For example, if you are religious and want to have a place to worship nearby, take a look at the local churches and make sure your home is near one that you like. If you enjoy spending time outdoors, look for a place close to a nice park. If you have kids, make sure you're near a good school – bonus points if they can walk there! Beyond convenience, think about the neighborhood features you enjoy and what kind of atmosphere you want in your surrounding area.
Specific Home Features You Value
While location is one of the most important things to consider when looking for a new home, you also want to be sure that the interior of your home has everything you need. First, get clear on the number of bedrooms and bathrooms you need – and remember to think about the potential that your family may grow in the future. You may also want to consider accessibility, outdoor space, the included appliances, and which directions the windows face. If you're renting an apartment, look for buildings with amenities that can enhance your quality of life. For example, many modern rental buildings include fitness centers, barbecue areas, playgrounds, and off-leash areas for pets!
Moving to a new place is always an exciting experience, but there's a lot to think about before you take the plunge and commit to your new home. Don't rush the decision process! Your home environment can have a surprising impact on your mental and physical wellbeing, so make sure you wind up in a place that checks all your boxes!
Mortgages By Noone believes in always doing more for the customer than you ask for in cash compensation. Call 612-558-1522.